WOOL BLOUSON AND VARSITY RACER DUFFLE COAT
WOOL BLOUSON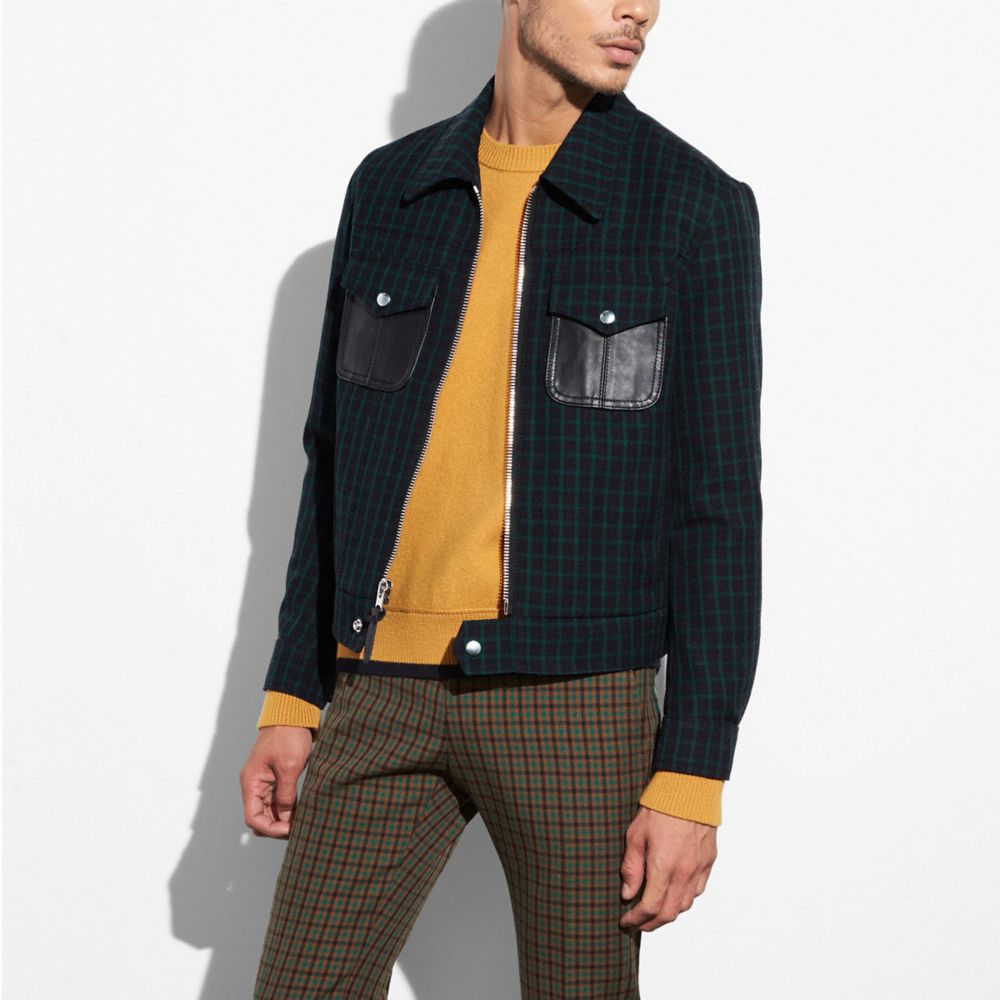 A MODERN TAKE ON A RETRO STYLE, THIS MEDIUM-WEIGHT JACKET IS CRAFTED IN SMOOTH WOOL WITH LEATHER PATCH POCKETS THAT NOD TO OUT HERITAGE IN CRAFTSMANSHIP.
VARSITY RACER DUFFLE COAT
NEXT-LEVEL LAYERING CUSTOMIZES THIS VARSITY JACKET-DUFFLE COAT HYBRID. IT'S MADE FROM WOOL, SATIN AND LEATHER, AND FEATURES A HOOD AND TOGGLE CLOSURES. THE ECLECTIC 2-IN-1 SILHOUETTE IS FINISHED WITH CONTRASTING WELT POCKETS AND SIGNATURE STRIPED RIBBED TRIM.
---