Eagle Souvenir Puffer Coat And Sleeveless Ruffle Dress
Eagle Souvenir Puffer Coat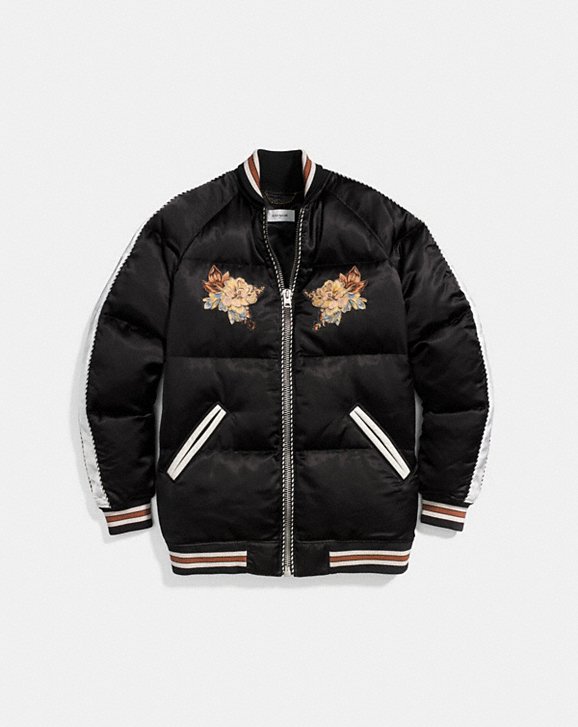 Inspired by vintage souvenir jackets, this puffer puts a feminine spin on a tomboyish style: Americana motifs—an eagle and skull, and bear faces—are juxtaposed with graphic floral blooms. The coat filled with natural goose down, so it's warm yet lightweight, perfect for cold temps.
Sleeveless Ruffle Dress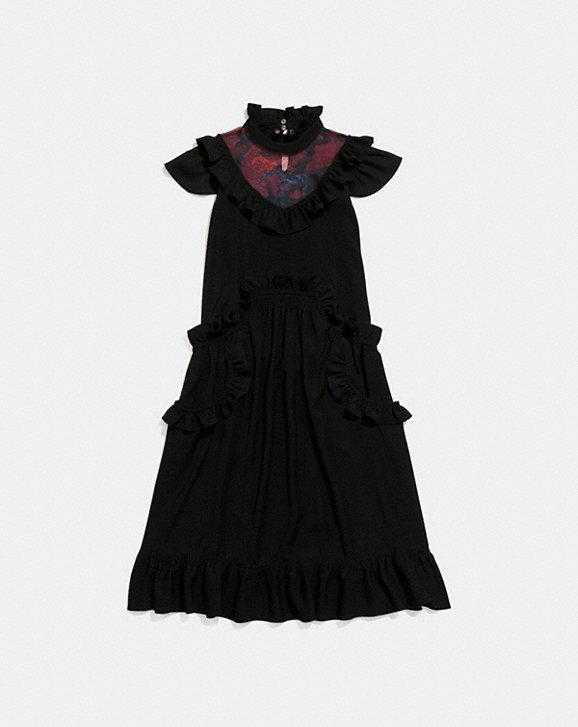 Inspired by vintage silhouettes, this dress mixes prairie charm with downtown attitude. Its A-line silhouette features a sheer horse-print yoke, voluminous ruffles and oversized front pockets.
---